Ranked as one of the top countries to visit in 2017, Canada is a not-to-miss by all means destination. A destination that we fell in love with years ago and we are sure you'll too.
If you are a wild, adventurous traveler or a laid back and chilled one Canada won't disappoint you.
You'll get to experience Canada for two weeks, navigating from the hustle & bustle of city life to the relaxing, chilling atmosphere of an island.
You'll spend your first week at Toronto at a hotel close to downtown, where you can easily explore the city, enjoy the waterfront, skyscrapers, natural beauty and friendly neighborhoods.
Heading East, you'll spend a spectacular week in Cape Breton Island, Nova Scotia.
Get to visit our partner Cape Breton University, live the experience of an independent, international student at the dorms. You'll be able to leave with an intensive course checked off your list in addition to unforgettable moments spent on the island.
If you are thinking to travel and continue your studies in Canada, this is your chance to familiarize yourself with the atmosphere before you embark on this life changing experience.
Below is the detailed itinerary of our trip:
Trip Details
Day 1
Arrive at Pearson Airport.
Transfer to the hotel and check-in.
Shopping at Eaton Center.
First Things First!

It's time to get unparalleled view of the city. After checking-in at the hotel we head to Downtown Toronto to visit the iconic CN Tower a 1000+ feet above ground tower which will give you a 360 breathtaking view of Toronto.

Yonge & Dundas is one of the well-known squares of downtown Toronto, a place where you can catch up live concerts, meet a lot of people from different backgrounds and lots of shopping centers one of which is Eaton Center our last stop for the day.
Day 2
Niagara Falls and Clifton hill.
On our second day, we head to Southern Ontario's most beautiful sights: Niagara Falls. Experience the power of the Falls from the Hurricane Deck, almost 175 feet into the Gorge and we get closer and get soaked with the spray of Niagara as we take Maid of the Mist boat tour.

Are you a fan of Hershey's chocolate? Well, we head to Hershey's World at the beginning of our Niagara tour where you can shop all what you need from chocolates

This is a stop for the shopaholics aboard! premium outlet mall where you can get all what you want from different outlets with average prices
It's Fun Time!

Our third day is spent entirely at Canada's Wonderland, unleash your wild side with the coasters, rides, waterpark and live shows at the theater
A busy day indeed!
We'll start by visiting the Art Gallery of Ontario one of the largest galleries in North America that has over 80,000 European and contemporary pieces.

Summer is always a good time to visit Harbourfront a place where they bring arts and culture to Toronto's waterfront.

Last but not least, we'll visit Hockey Hall of Fame
Day 5
Departure to Cape Breton Island from Pearson Airport.
Arrive at Cape Breton Island.
Arrival and check-in at CBU dorms.
Orientation to students by CBU representatives, followed by the first class of the intensive course.
After the class, the group will head to Fortress of Louisburg the National Historic Site on Cape Breton Island.
Back to the dorms for a free evening.
The group will head to the Cabot Trail, world's most scenic destinations offering breathtaking coastal drive through the Cape Breton Highlands.
Last day: the group will gather for lobster dinner at CBU with CBU representatives, followed by a free evening before departure.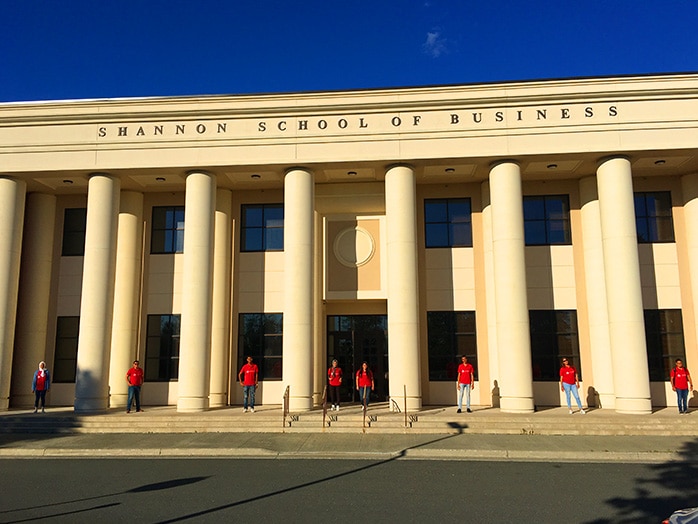 Canada Trip!
Details & Conditions
Trip Includes
International & Internal flights.
Accommodation on bed & breakfast basis.
Course at CBU
Transfers from and to airport & hotel.
All activities mentioned in the above itinerary.
Trip Excludes
Personal Expenses
Any activity not mentioned above.
Visa fees
Conditions
Students in the final year cannot apply for this trip.
 Students who traveled before can't apply for this trip.
 Student must have passed English 101.
 GPA not less than 65%.
 Military approval for male students.
Registration:
Apply the form online.
Schedule for Interview.
Upon acceptance at the interview, you'll receive a list of all required documents.
Trip Fees
4000 CAD
Payment: 50% down payment and the rest of the amount is paid on the installment basis for 12 months.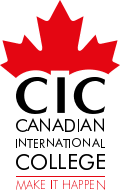 READY TO JOIN THE TRIBE!
APPLY NOW