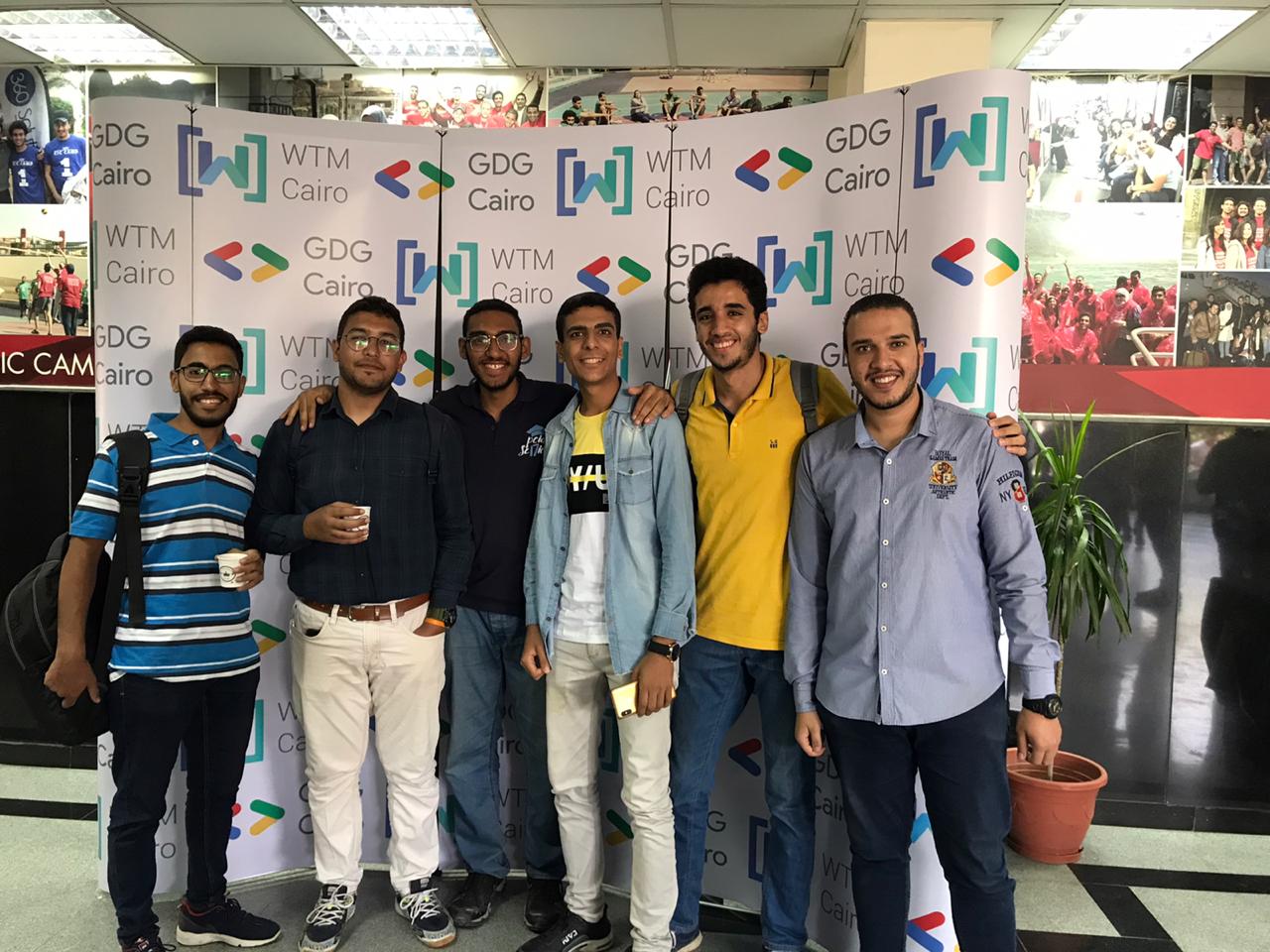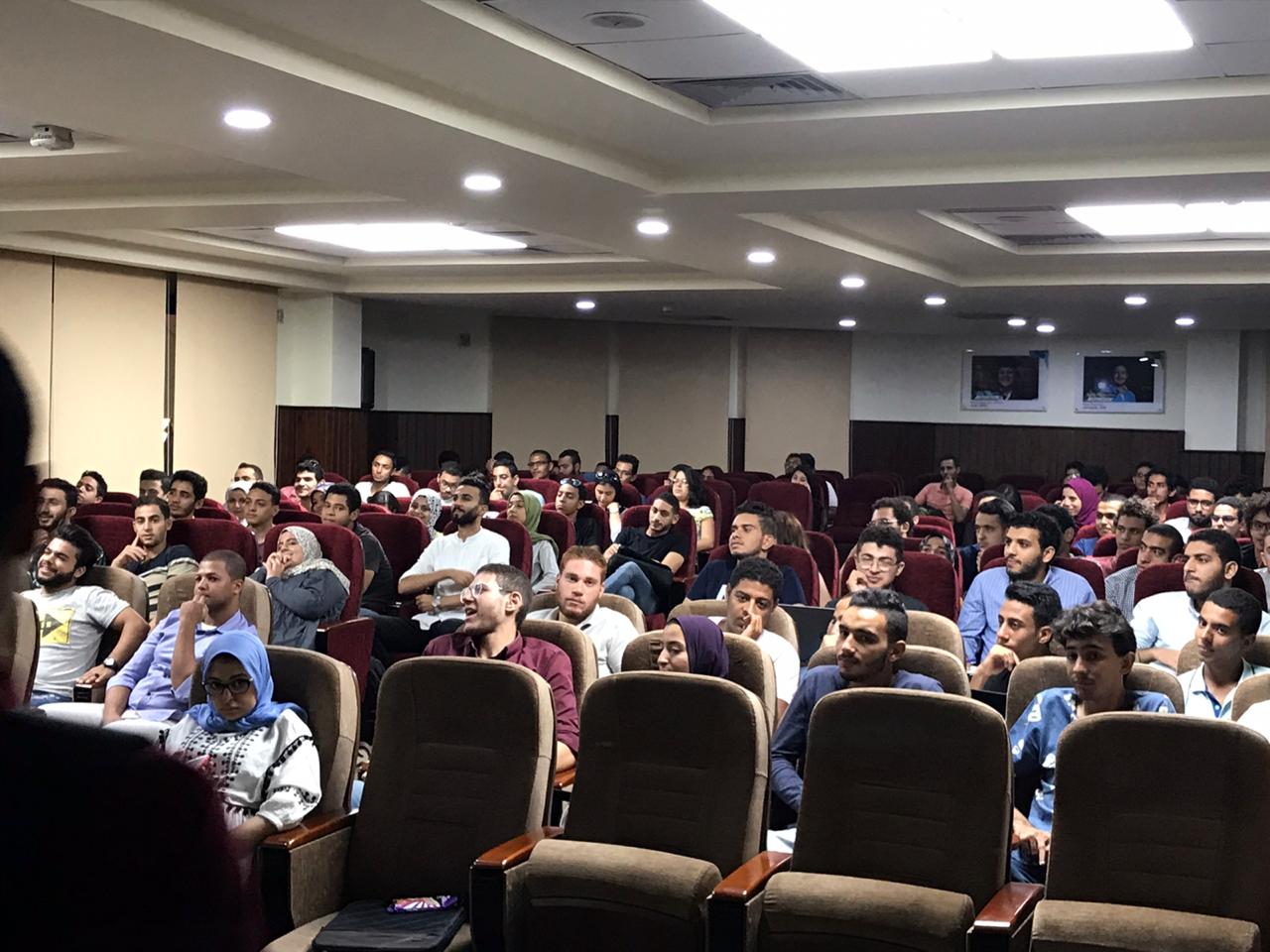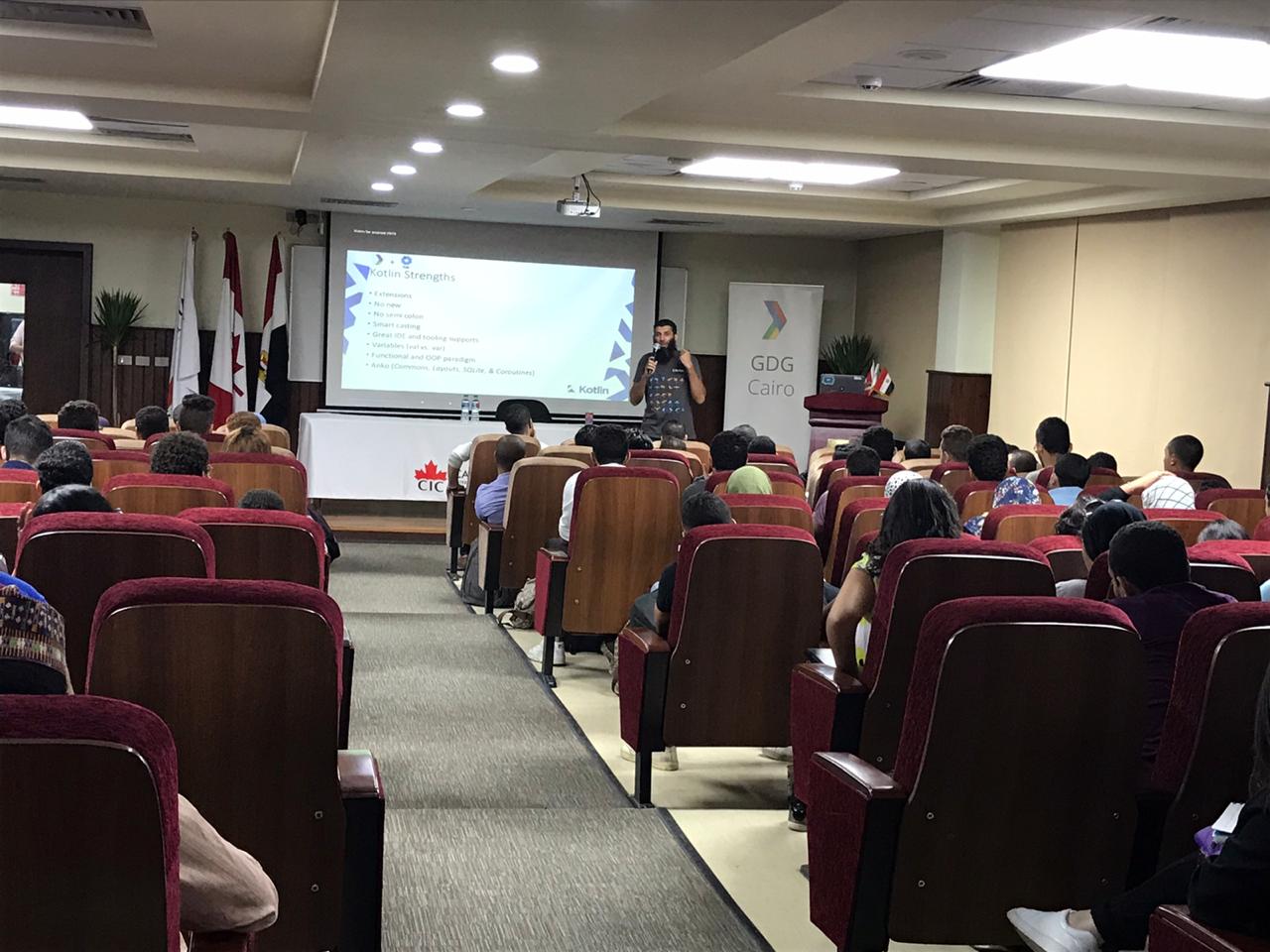 Last Saturday, 12 October 2019 for an all-tech related event we had Google Developers Group on campus.
GDG Devfest'19 is an event organized by Google Developers Group GDG Cairo to highlight the latest in technology, product innovation and initiatives.
Who attended? – Engineering Students ( Communications & Electronics and Mechatronics) – Business Technology Students – Computer Science Students Both Zayed & New Cairo students can attend
The duration was between the time frame: 11:00 AM – 5:00 PM
– Location: Toronto Hall, New Cairo Campus
– Topics discussed: Machine Learning & Kotlin in addition to technical sessions and workshops and women-focused groups.