Communications & Electronics In Details
Electronics & Communication major at CIC offers the basics of the field to students that will support them during the period of learning and also after graduation to be qualified in the local and international market. We make sure students get hands-on experience with the design and operation of mobile system, satellite communication networks all over the world, switching and telephony network, wireless communications, encryption techniques, Microwave communication system, Medical equipment's, command /control systems and robotics with sensors
Knowledge in Action
In the communication department, three main factors are helping to build a qualified communication engineer:

The technical team instructing the students' lectures, tutorials and Labs.
The technical Labs and workshops which installed with the most advanced tools and simulator devices to enable the students to build many applicable projects and to participate in local and international conferences. Publishing technical papers in international and national authorities and universities as; Military Technical College, National Authority of Satellite and Remote Sensing systems and IEEE conferences and journals.
Training and development inside the campus, international companies and national companies as Siemens, Huawei and Arab Organization for manufacturing and SITEL Company for wireless communications in addition to the annual visit and study for dual program students to Canada.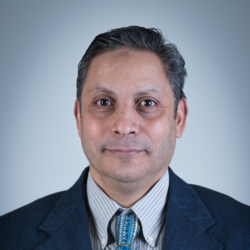 Learning gets you closer to facts and increases the zoom to knowledge, our minds and souls really grow up with every step in education. Enjoy the taste of learning, the pride of growing up and the exposure to a different life during your education journey at CIC. Nothing will make you more proud than being productive and creating a better world, nothing more than being an Engineer.
Dr. Ahmed Samir
Head of Communication & Electronics Department