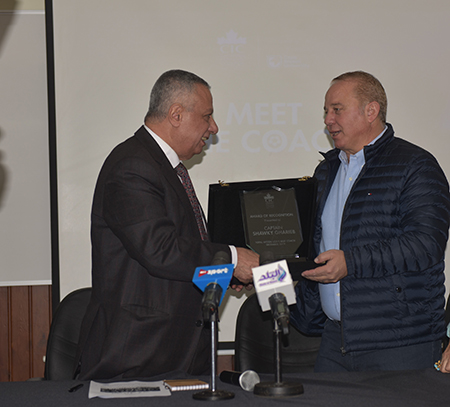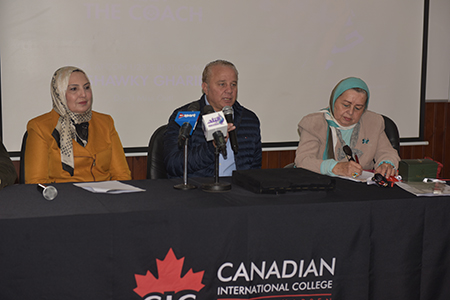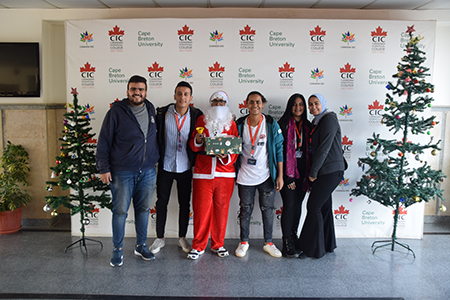 Here is the full story of the Happiness Day at CIC. We had a football-related talk with C. Shawki Gharib, CIC band on stage, and last but not least a visit from Santa Claus and his helpers to spread the Christmas vibes and its joy on campus.
On Tuesday, 3 December 2019, CIC welcomed C. Shawki Gharib Egypt U-23 Coach to it's New Cairo campus. We invited C. Shawki to honour him for the victory he brought to Egypt after winning TOTAL AFCON U-23. The team under his leadership was not only able to hold the trophy and bring it home but also reserve their place in Tokyo 2020. On Sport TV and Sada Elbalad were covering the event. You can watch On Sport's Interview HERE.
The talk was followed by a visit from Santa Claus bringing the Christmas spirit to both campuses New Cairo and Zayed. We had helpers from our student bodies decorating the trees, and Santa walked around spreading joy by giving students Christmas gifts. The gifts ranged from Christmas cookies, Happiness laptop stickers, Galaxy Cinema tickets, and Ski Egypt tickets.
All of that was in parallel with CIC's band performance on stage at the court. If you missed it, follow our social media platforms to stay updated with our events. Facebook Page, Instagram. The full album of the event is available on this LINK.